Planning a trip to Turkey can be an exciting and rewarding experience, but it can also be overwhelming and stressful if you're trying to do it on your own. That's where a travel agency comes in. Working with a travel agency can take a lot of the stress and hassle out of planning a trip, and it can also provide you with a number of other benefits. Here are 10 reasons why you should consider planning your trip to Turkey with a Turkish travel agency.
Unveiling the Magnificent History of Ephesus
Ephesus, with its storied past, stands as a captivating testament to the rise and fall of ancient civilizations. Tracing the origins of this remarkable city allows us to unravel the fascinating journey it has undertaken throughout the centuries.
Tracing the Origins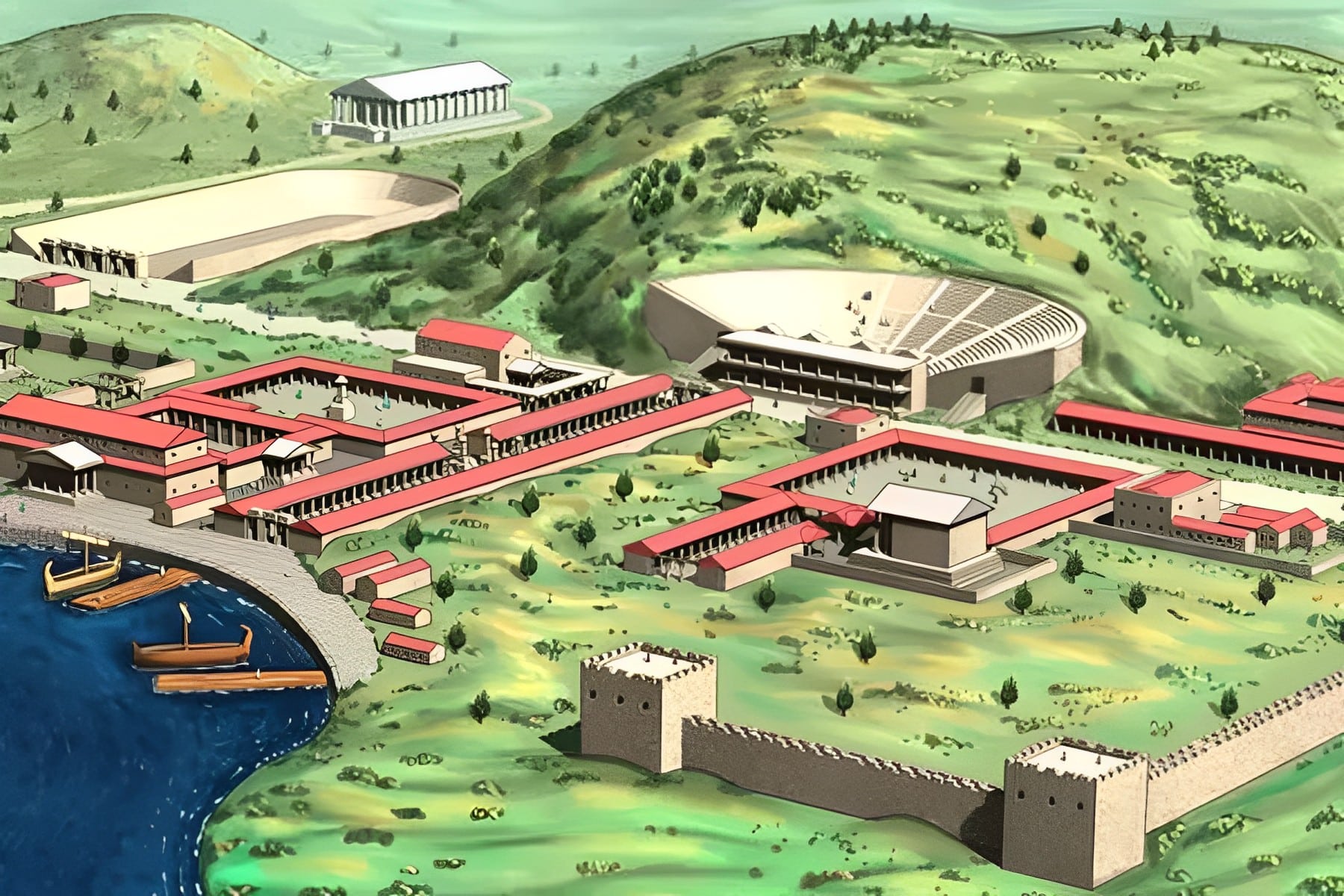 Ephesus emerged as a humble Greek city in the 10th century BC, located in the region of Ionia on the western coast of Anatolia, modern-day Turkey. Its strategic location near the Aegean Sea facilitated trade and cultural exchanges with other ancient civilizations.
Under Persian rule in the 6th century BC, Ephesus experienced significant growth and prosperity. However, it was during the Hellenistic period under the rule of Alexander the Great that Ephesus flourished, embracing Greek culture and becoming a prominent city in the region.
Significance and Influence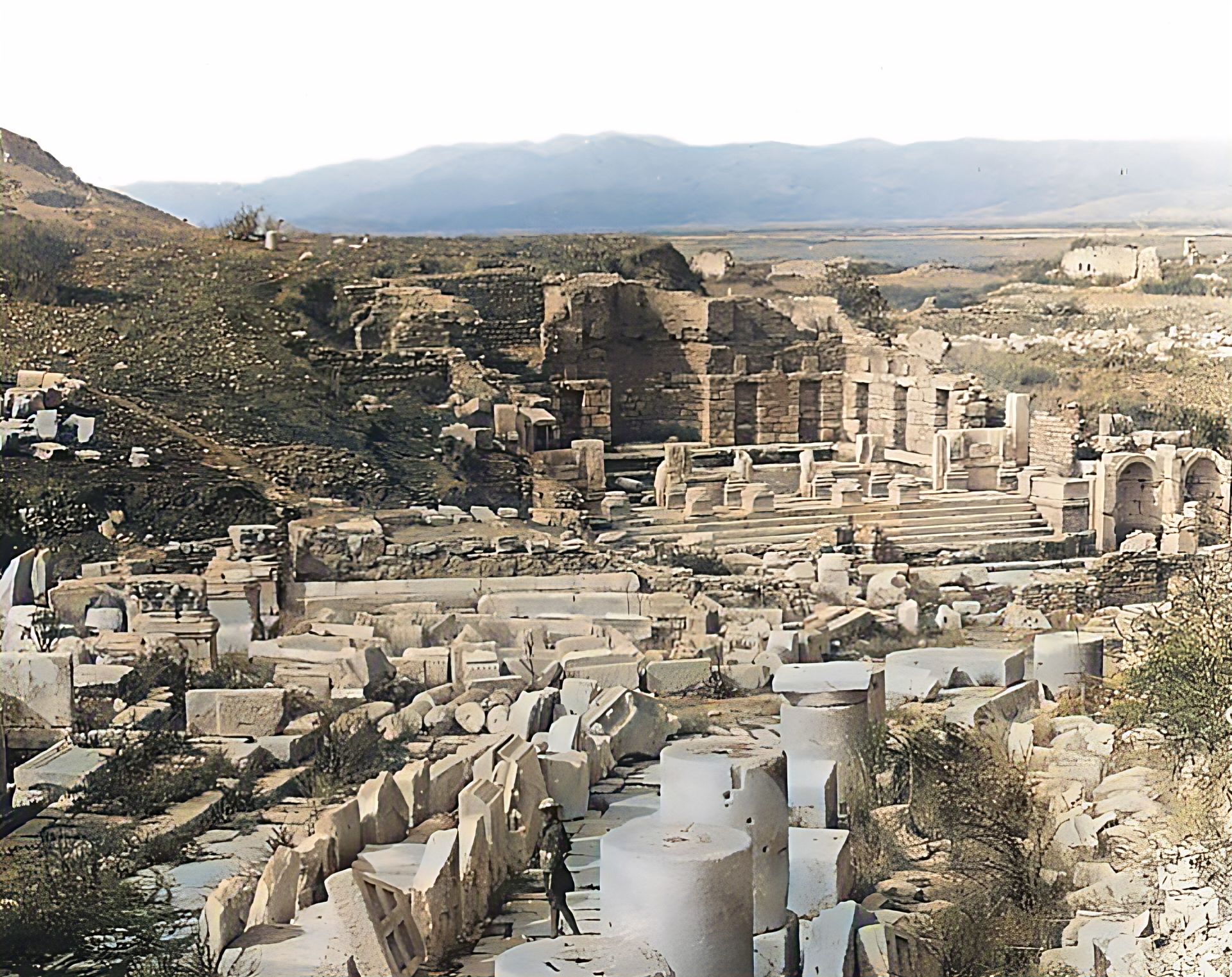 Ephesus's importance extended far beyond its role as a thriving city. It served as a vital trading hub, connecting the eastern and western regions of the Mediterranean. The city's strategic location allowed it to prosper economically, attracting merchants and traders from various corners of the ancient world.
Moreover, Ephesus held immense cultural and religious significance. As a center of art, religion, and philosophy, the city boasted renowned schools of thought, attracting prominent philosophers and intellectuals. It became a hub for learning, nurturing renowned scholars who contributed to advancing knowledge.
The city's religious influence was also profound. Ephesus was home to the Temple of Artemis, one of the most revered sanctuaries in the ancient world. The temple served as a place of worship for the Greek goddess Artemis, attracting pilgrims from near and far.
Over time, Ephesus's fate changed hands as the Roman Empire rose to power. Under Roman rule, the city continued to thrive, experiencing architectural transformations and constructing grand structures showcasing Roman engineering and artistry.
Exploring Ephesus's history and cultural significance allows us to grasp the depth of its influence on ancient civilizations. From its humble beginnings as a Greek city to its transformation into a vibrant Roman metropolis, Ephesus remains a beacon of historical and cultural heritage that continues to captivate visitors from around the globe.
Key Attractions in Ephesus
Ephesus is a treasure trove of captivating attractions that bring to life the splendor of ancient civilizations. From majestic theaters to architectural gems, these key attractions offer a glimpse into this remarkable city's opulence and cultural heritage.
The Great Theatre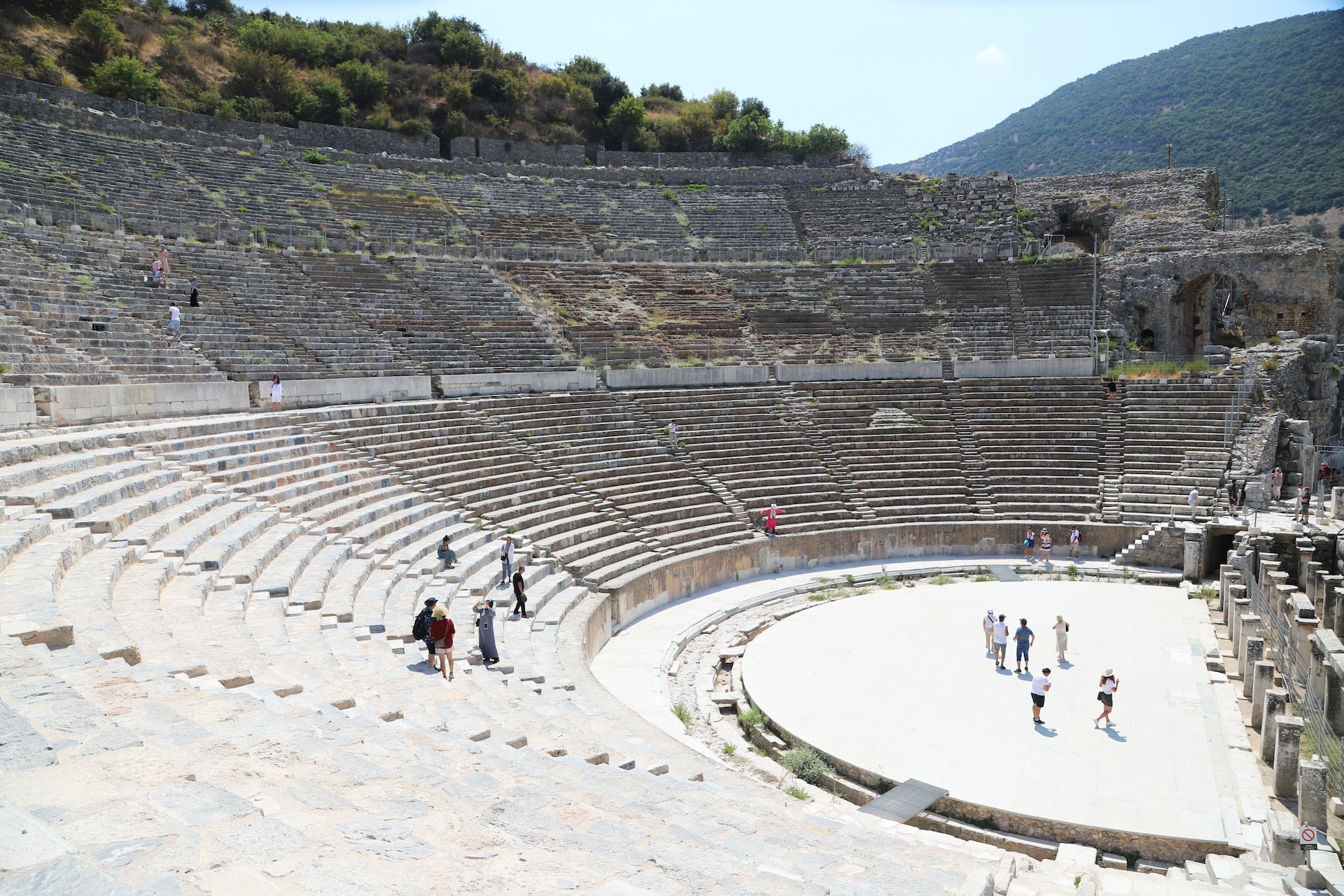 Step into the grandeur of the Great Theatre, a testament to Ephesus' rich cultural heritage. This expansive amphitheater once played host to spectacular performances that captivated audiences of thousands. As you stand amidst its ancient stone tiers, you can almost hear the echoes of applause and feel the excitement that once filled the air. Immerse yourself in the theatrical spirit of the past and envision the vibrant productions that took place on this very stage.
The Library of Celsus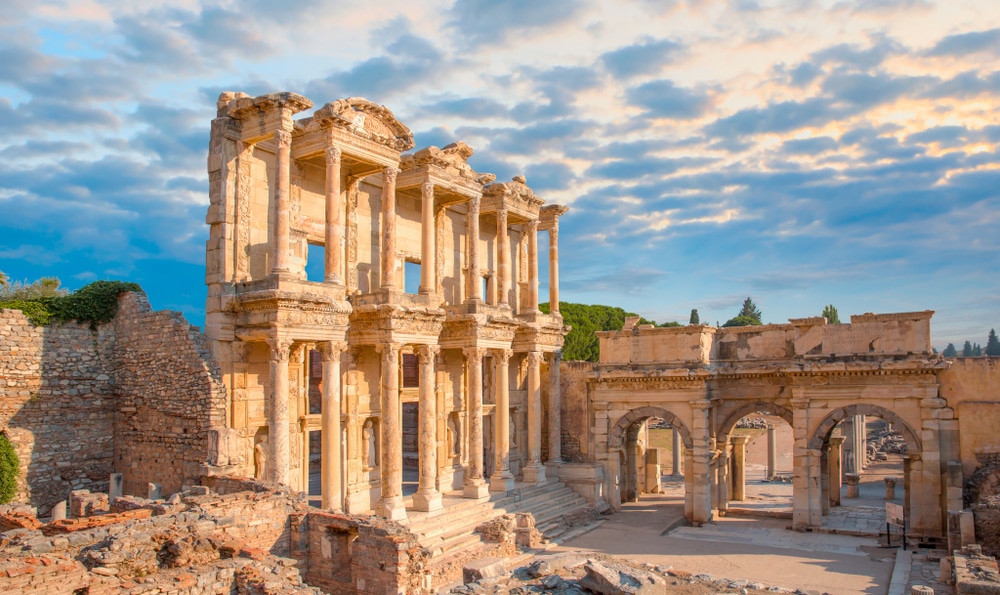 Marvel at the architectural splendor of the Library of Celsus, an iconic symbol of knowledge and learning in antiquity. With its grand facade and towering columns, this magnificent structure housed a vast collection of scrolls and books, making it a center of intellectual pursuits in Ephesus. Admire the intricate details of the library's design and imagine the scholars and students who would come here seeking wisdom and enlightenment. The Library of Celsus is a testament to the enduring power of knowledge and the pursuit of learning.
Terrace Houses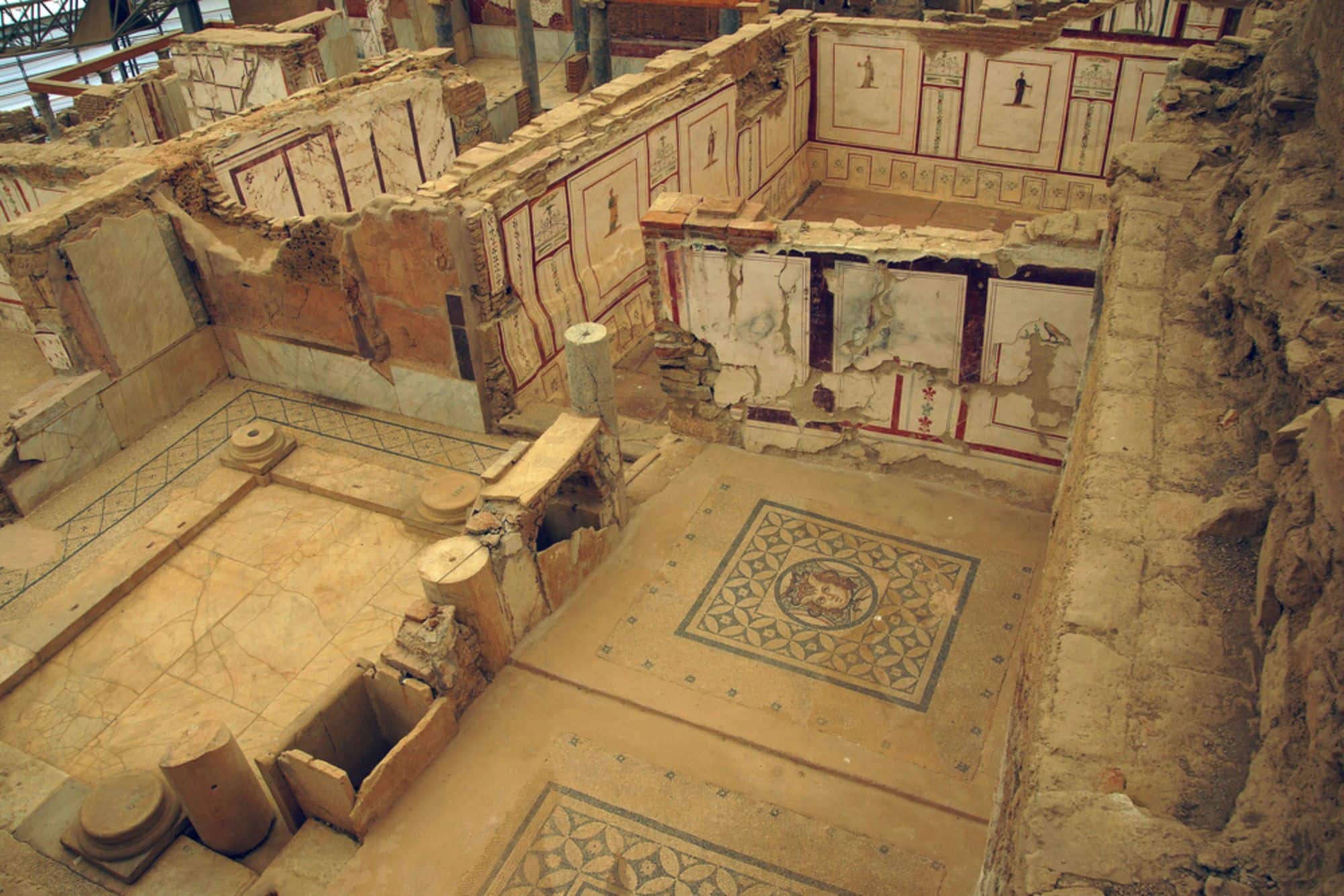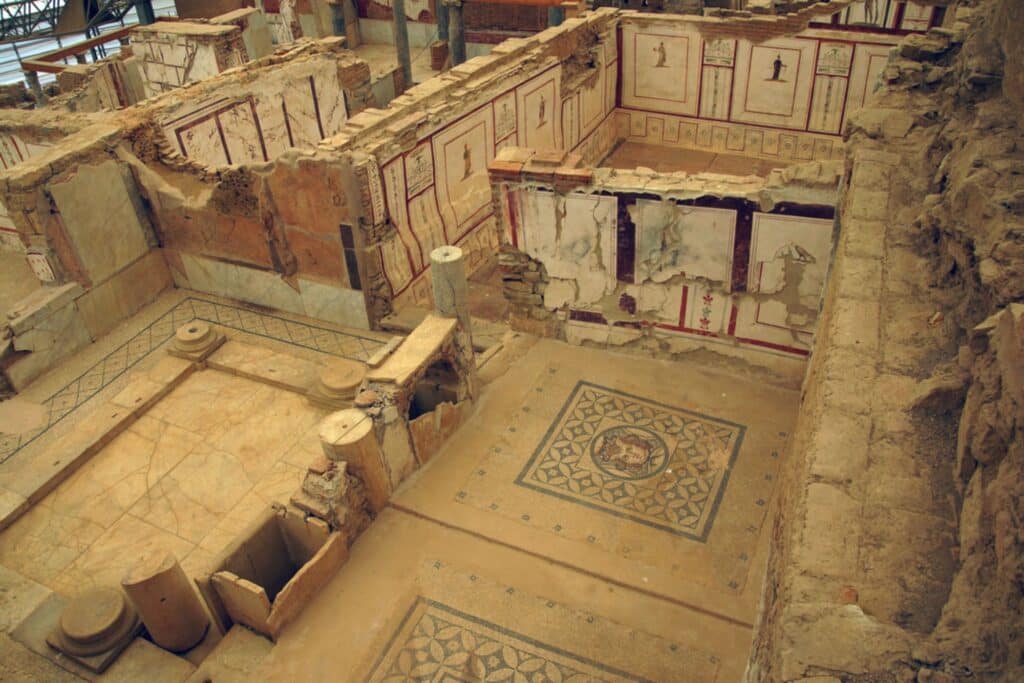 Known as the "Houses of the Rich," the Terrace Houses offer a fascinating glimpse into the lives of Ephesus' affluent residents. These ancient residential buildings, with their well-preserved architectural features, provide a rare opportunity to explore the opulent lifestyles of the elite. Step inside these luxurious houses and marvel at the intricately designed frescoes, exquisite mosaics, and finely crafted details adorned the walls. Each house offers a unique narrative, showcasing the artistry and sophistication of ancient Ephesian society.
Temple of Hadrian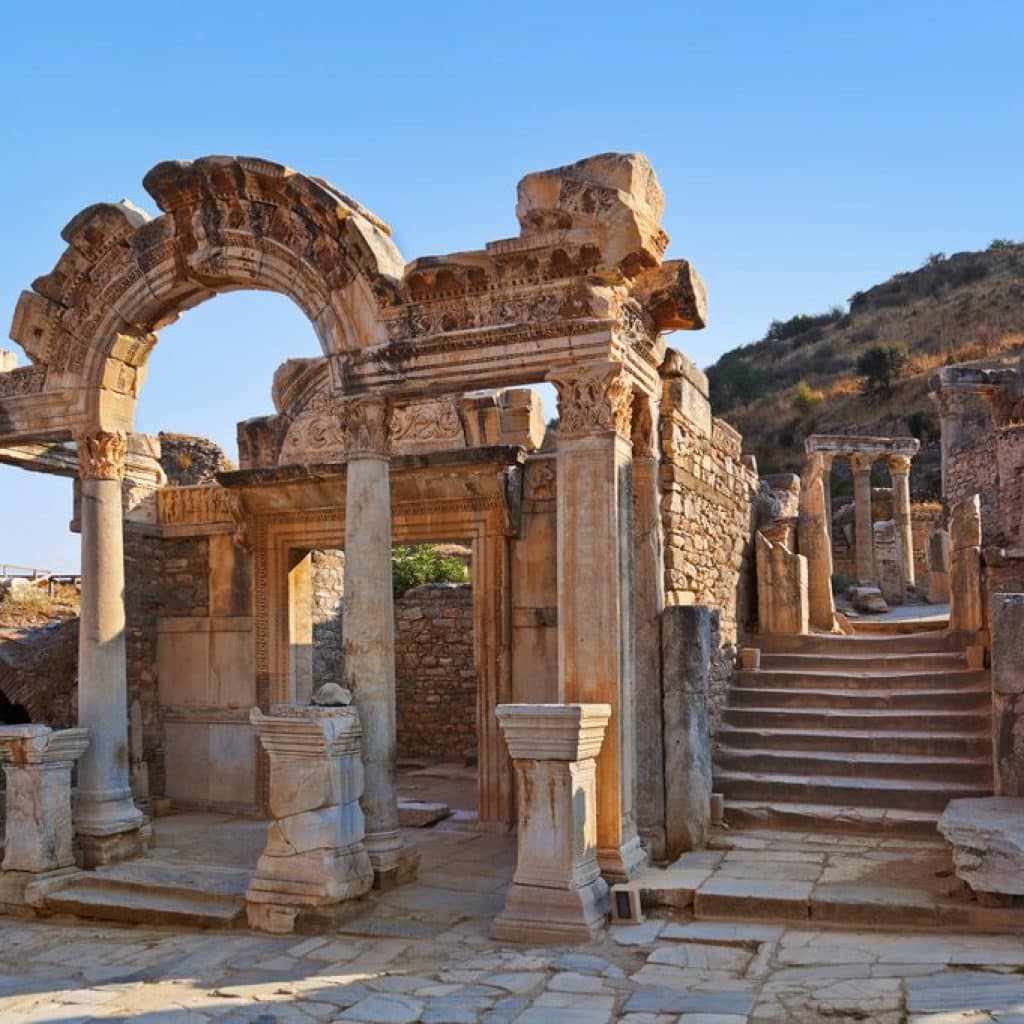 Dedicated to the Roman Emperor Hadrian, the Temple of Hadrian is a testament to the city's reverence for its imperial rulers. This small yet remarkable temple features an intricately carved façade adorned with delicate reliefs. The reliefs depict scenes from mythology and commemorate Hadrian's visits to various cities throughout the Roman Empire. As you stand before this architectural marvel, take in the artistry of the carvings and reflect on the historical significance of this place of worship.
Best Time to Visit Ephesus
Choosing the right time to visit Ephesus can greatly enhance your experience, ensuring pleasant weather and optimal conditions for exploration. Consider the following factors when planning your trip to make the most of your visit to this ancient city.
Spring and Fall
Visiting Ephesus during the temperate seasons of spring and fall offers numerous advantages. The weather during these times tends to be mild and comfortable, allowing you to explore archaeological sites and attractions without extreme heat or cold discomfort. Additionally, spring and fall typically experience fewer crowds than peak tourist seasons, providing a more serene and immersive experience. You can take your time to appreciate the historical wonders of Ephesus and enjoy a more intimate connection with the ancient city.
Summer Considerations
If you plan to visit Ephesus during the summer months, it's important to be prepared for the heat and plan your itinerary accordingly. Summers in Ephesus can be quite hot, with temperatures soaring during the peak hours of the day. To make the most of your visit, it is advisable to schedule your activities for early mornings or late afternoons when the temperatures are relatively cooler. You can explore the sites comfortably and avoid the scorching midday sun. It's also crucial to stay hydrated, wear appropriate sun protection, and dress in light, breathable clothing to stay comfortable throughout your visit.
What is the best time to visit Ephesus?
The best time to visit Ephesus is during the spring and autumn seasons. These temperate seasons offer milder weather and fewer crowds than peak tourist months. The comfortable temperatures allow for a pleasant exploration of the archaeological sites without extreme heat or cold discomfort.
Is Ephesus open on Sundays?
Yes, Ephesus is open on Sundays. It is open every day of the week, allowing visitors the opportunity to explore its historical sites and attractions throughout the week, including Sundays.
Practical Tips for a Successful Ephesus Tour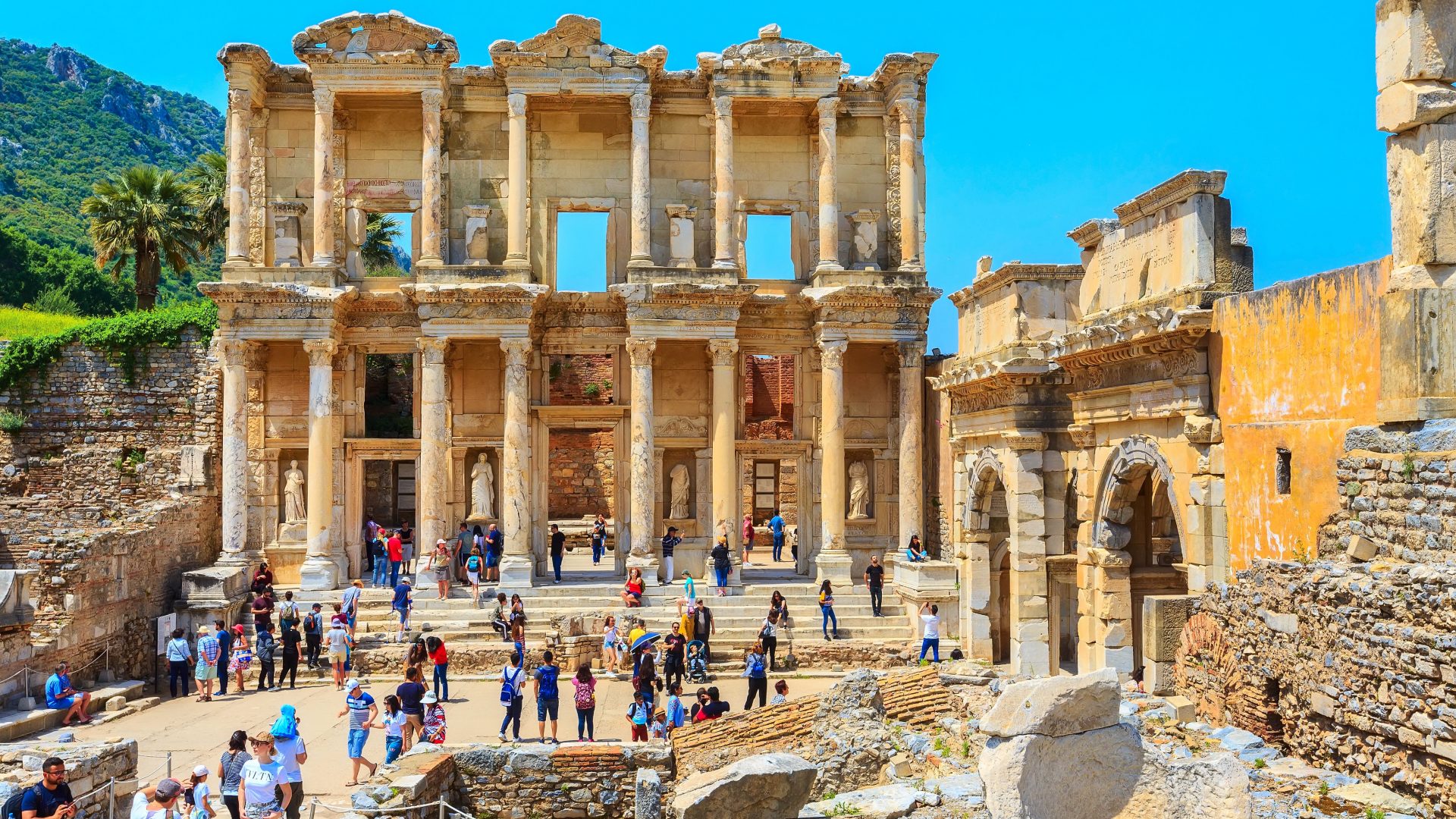 Embarking on a tour of Ephesus requires careful planning and preparation to ensure a smooth and rewarding experience. Consider the following practical tips to make the most of your visit to this ancient city.
Guided Tours vs. Self-Exploration
When planning your Ephesus tour, considering the advantages and disadvantages of different options, such as guided tours and self-exploration, is important.
If you opt for a guided group tour, you will benefit from the expertise of knowledgeable guides who can provide valuable insights and historical context. However, it's worth noting that group tours often follow a set itinerary, which means less flexibility in terms of the attractions you visit and the pace of your exploration.
On the other hand, a private guided tour offers more flexibility, allowing you to customize your itinerary based on your interests and preferences. With a private guide, you can also delve deeper into specific aspects of Ephesus that intrigue you, as they can provide personalized knowledge and attention.
If you prefer self-exploration, you'll have the freedom to explore Ephesus at your own pace. However, remember that self-exploration requires a certain level of knowledge about the area and its historical significance. Without a guide, you may miss out on valuable insights and details. Additionally, arranging transportation to and from the sites becomes your responsibility, which can be a factor to consider.
Considering your preferences, level of knowledge, desired flexibility, and depth of experience, you seek to make an informed decision about the best approach for your Ephesus tour. Whether you choose a guided tour or self-exploration, the key is to ensure that it aligns with your interests and allows you to make the most of your visit to this remarkable ancient city.
Do you need a tour guide for Ephesus?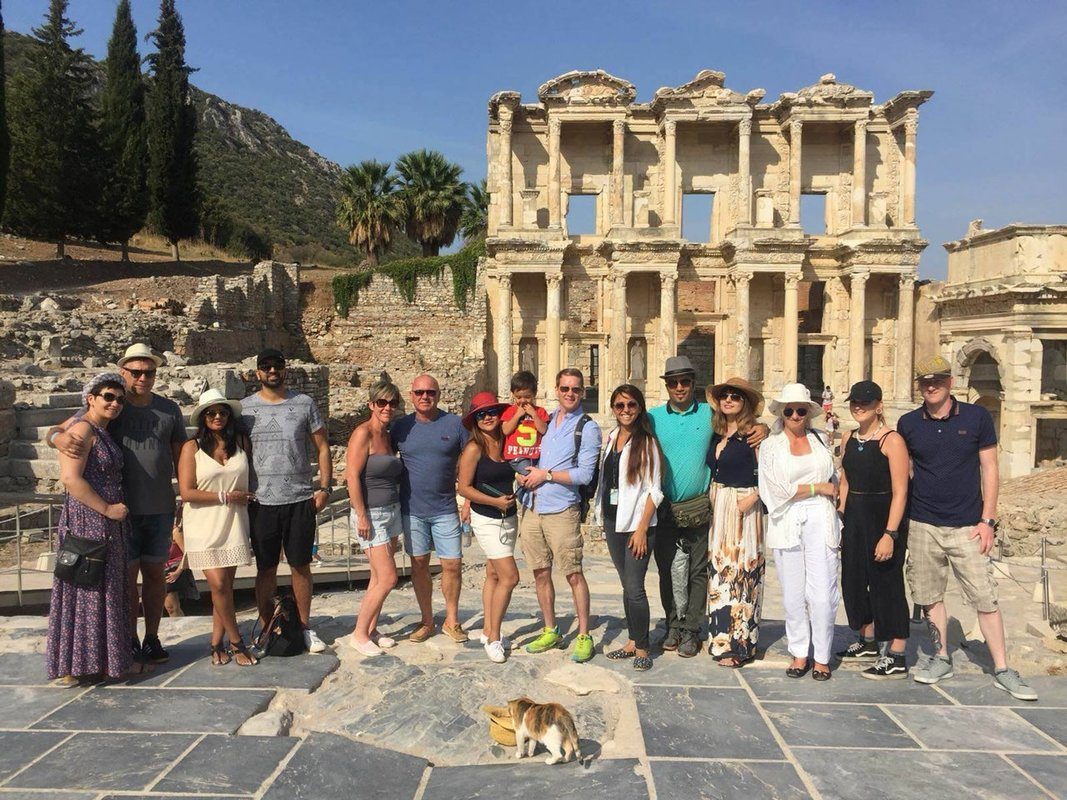 While having a tour guide for visiting Ephesus is not mandatory, having a tour guide can greatly enhance your experience and understanding of the historical site. A knowledgeable guide can provide valuable insights, historical context, and interesting facts about the various attractions within Ephesus. They can help bring the ancient city to life, pointing out intricate details, sharing stories, and answering any questions you may have.
Can I tour Ephesus on my own?
Yes, you can tour Ephesus on your own. While having a tour guide can enhance your experience by providing insights and context, self-exploration is a viable option for those who prefer more freedom and flexibility. When touring Ephesus independently, it is recommended to come prepared with prior knowledge about the site's historical significance and key attractions. This will allow you to appreciate the ancient city's wonders and navigate through the ruins at your own pace.
Kusadasi Hotels & Cruise Port

Historical
–
Archeological

Kusadasi Hotels & Cruise Port

Kusadasi Hotels & Cruise Port
Are there toilets at Ephesus?
Yes, there are toilets available at Ephesus. You can find them at both entrance tolls: the Upper Entrance Gate (also known as the "South Entrance") and the Lower Entrance Gate (also known as the "North Entrance").
Is there an entrance fee to Ephesus?
Yes, there is an entrance fee to visit Ephesus. As of 2023, the entrance fee for Ephesus is 700 Turkish Lira (TL).
Is Ephesus included in Turkey Museum Pass?
Yes, Ephesus is included in the "Museum Pass Turkey" or "Museum Pass Aegean." These passes grant you access to various museums, historical sites, and archaeological sites in Turkey, including Ephesus.
How much does it cost to enter the Terrace Houses in Ephesus?
To visit the Terrace Houses in Ephesus, there is an additional cost. As of 2023, the entrance fee for the Terrace Houses is 320 Turkish Lira (TL). This fee allows you to explore and admire the well-preserved ancient residential buildings adorned with beautiful frescoes, intricate mosaics, and architectural details.
Duration and Pacing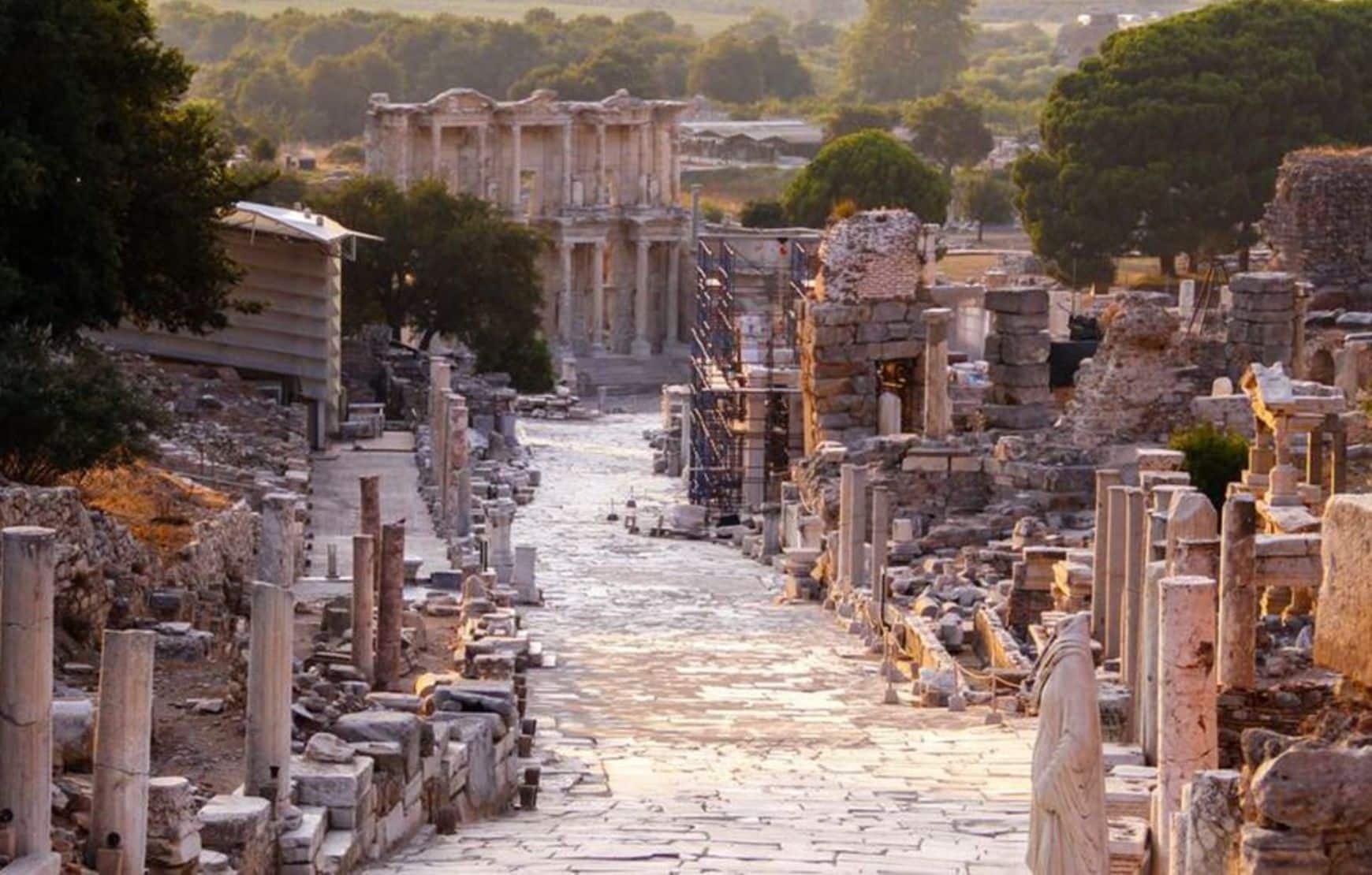 Determine the ideal duration for your Ephesus tour based on your interests and available time. Some visitors may opt for a full-day tour, while others may prefer a shorter half-day excursion. Consider the attractions you wish to explore in-depth and allow ample time to appreciate them. Additionally, factor in a comfortable pace to avoid rushing through the sites. Taking breaks, pausing to soak in the ambiance, and allowing time for reflection will enhance your overall experience.
How long do you need to explore Ephesus?
The duration required to explore Ephesus can vary based on your personal interests and preferences. On average, visitors spend around 2 to 5 hours exploring the archaeological site. However, if you have a deep interest in ancient history, architecture, or archaeology, you may choose to spend more time delving into the details and intricacies of Ephesus.
Is Kusadasi Cruise Passengers can visit Ephesus?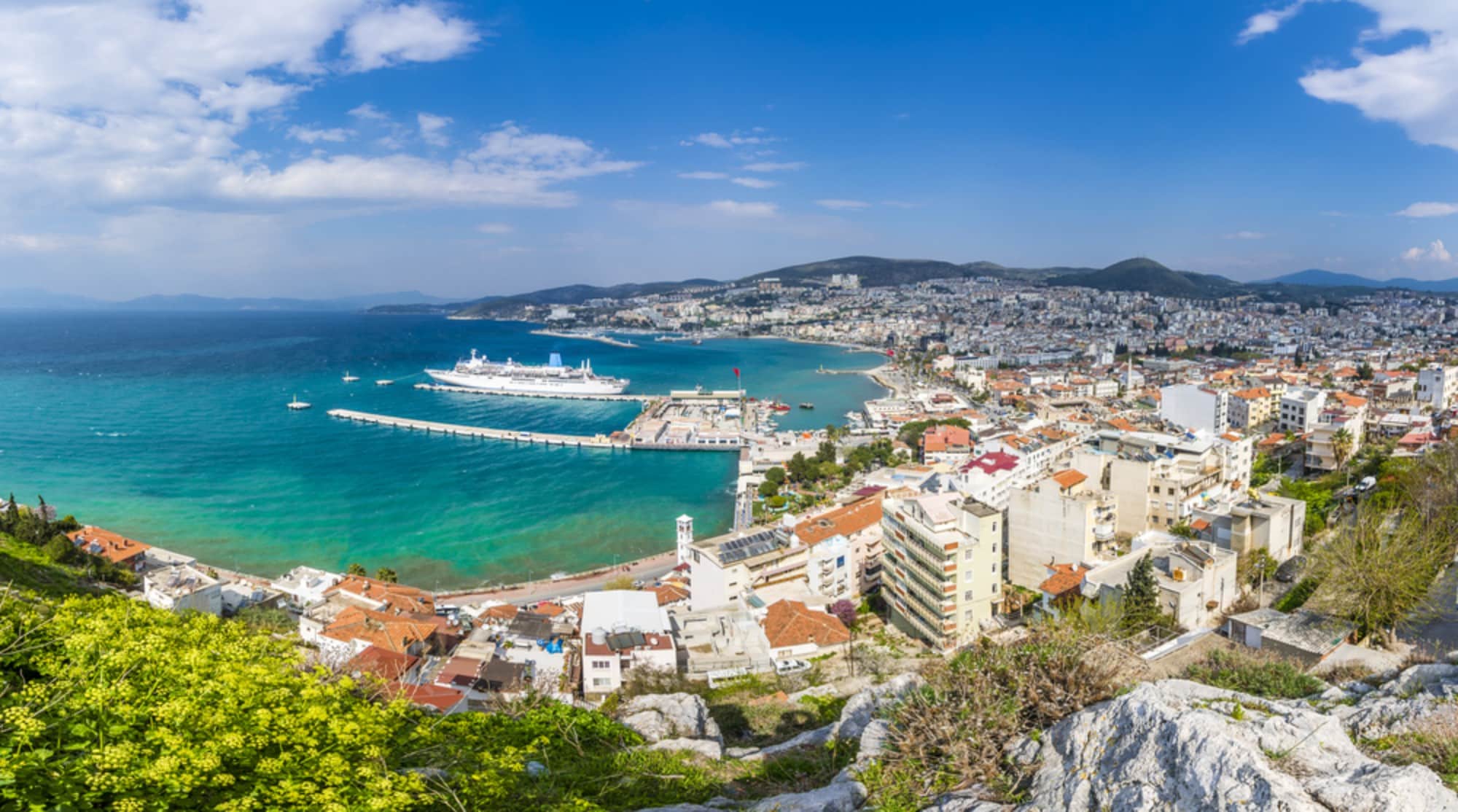 Yes, Kusadasi cruise passengers can visit Ephesus, whether they have a few hours or an overnight stay in Kusadasi. With the proximity of Ephesus to the port of Kusadasi, cruise passengers can plan their visit to the ancient site before their cruise departure.
What do you wear on an Ephesus tour?
To ensure a comfortable and enjoyable visit to Ephesus, it is essential to come prepared with the right items. Consider bringing comfortable footwear, as you will be doing a fair amount of walking on uneven terrain. Sun protection, such as hats, sunglasses, and sunscreen, is crucial to shield yourself from the sun's rays, especially during summer. Staying hydrated is essential, so carry a water bottle to refresh yourself throughout the tour. Lastly, don't forget to bring a camera or smartphone to capture the memories of your Ephesus adventure.
Is there a dress code for Ephesus?
There is no specific dress code enforced for visiting Ephesus. However, dressing comfortably and appropriately for a historical site visit is recommended. As a sign of respect, avoiding wearing revealing or inappropriate attire is advisable.
Where to sleep near Ephesus?
Selcuk and Kusadasi provide convenient options for travelers looking to explore Ephesus and its surroundings, so choosing between them depends on your preferences and itinerary.
Selcuk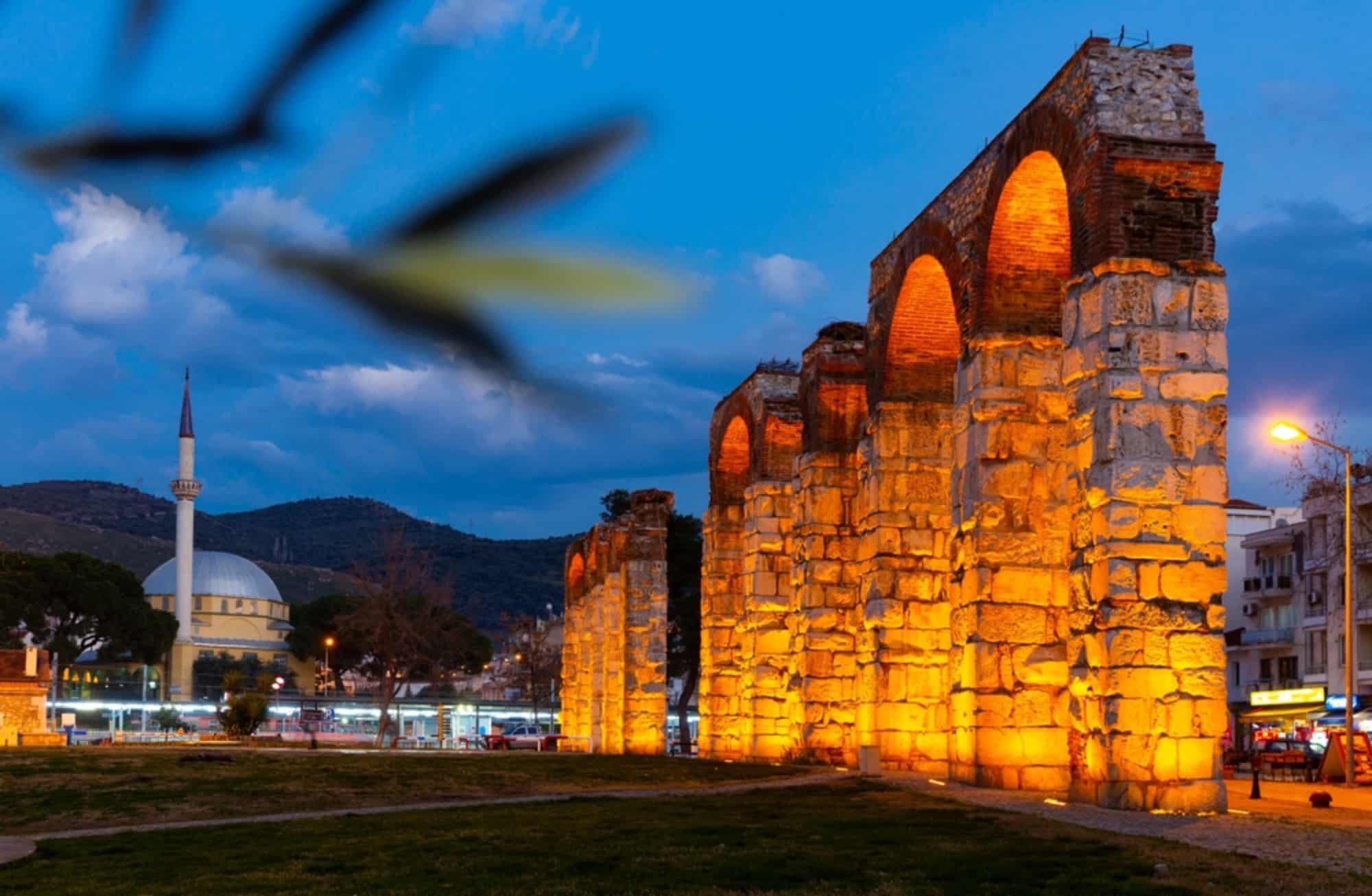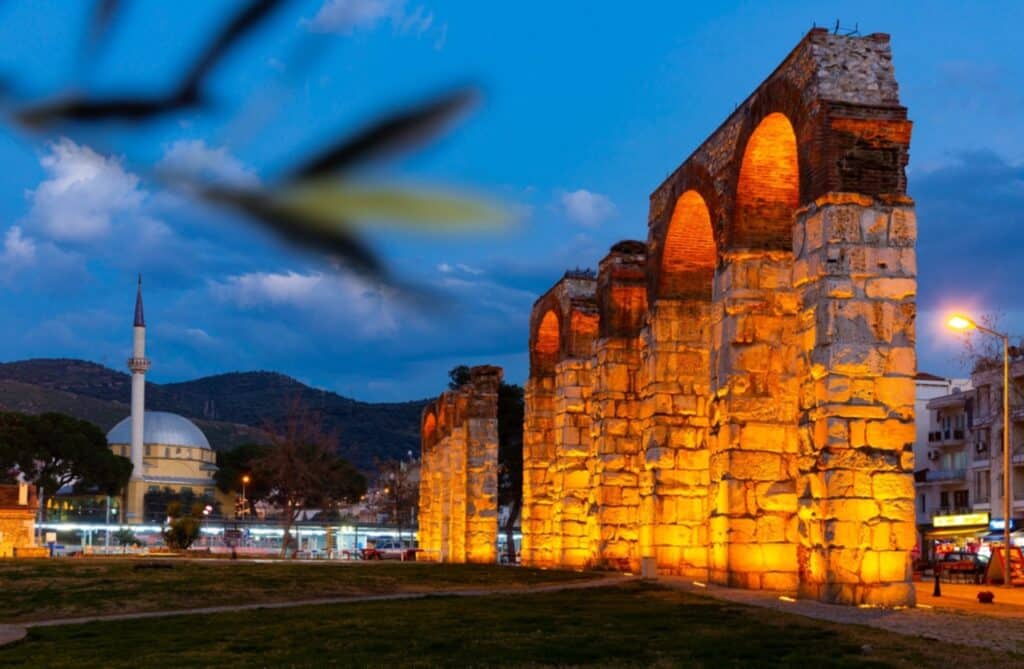 Selcuk is the closest town to Ephesus, located just a few kilometers away. It offers a range of hotels, guesthouses, and boutique accommodations catering to different budgets and preferences. Staying in Selcuk allows for easy access to Ephesus and allows one to explore other nearby attractions, such as the Basilica of St. John and the Ephesus Museum.
Kusadasi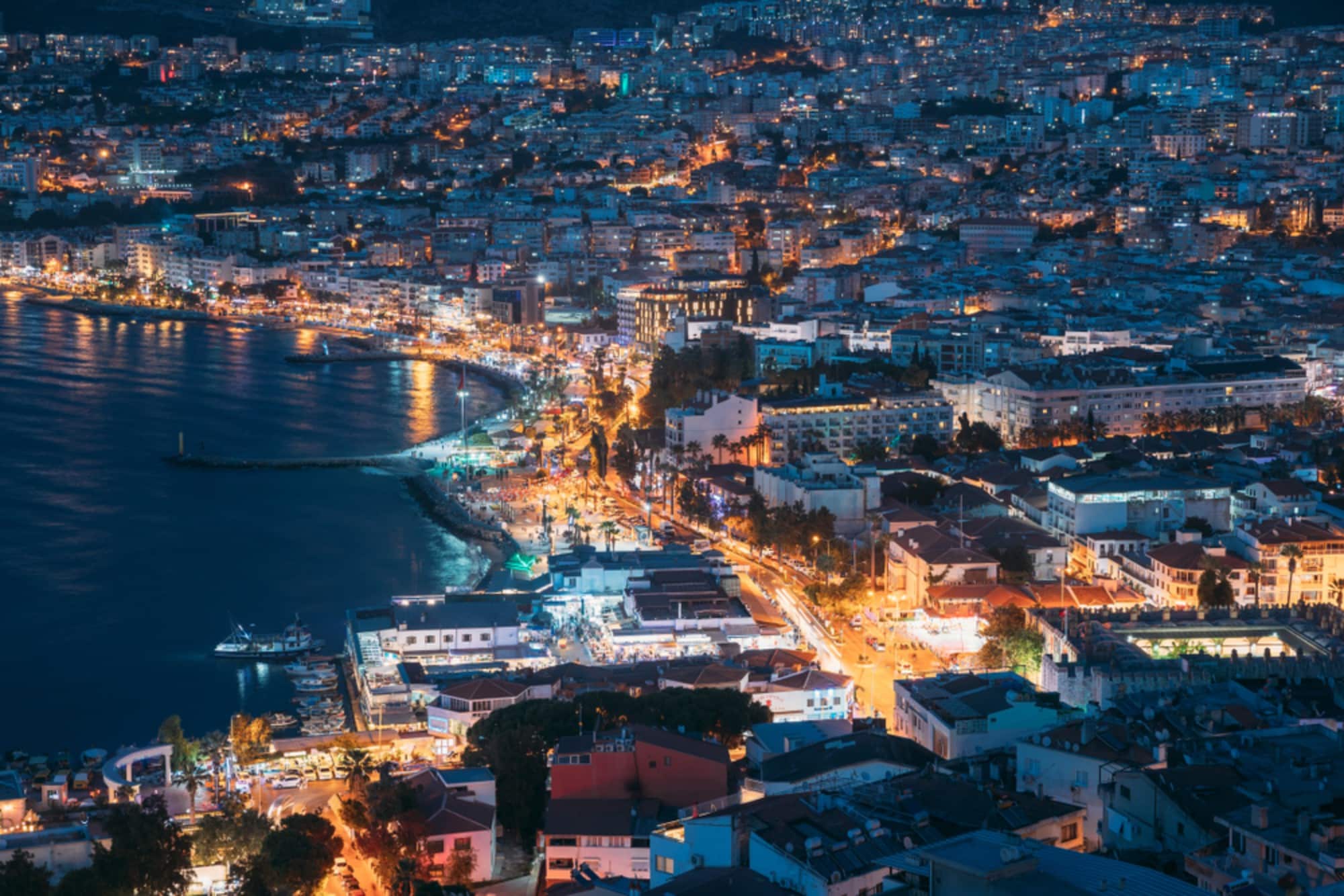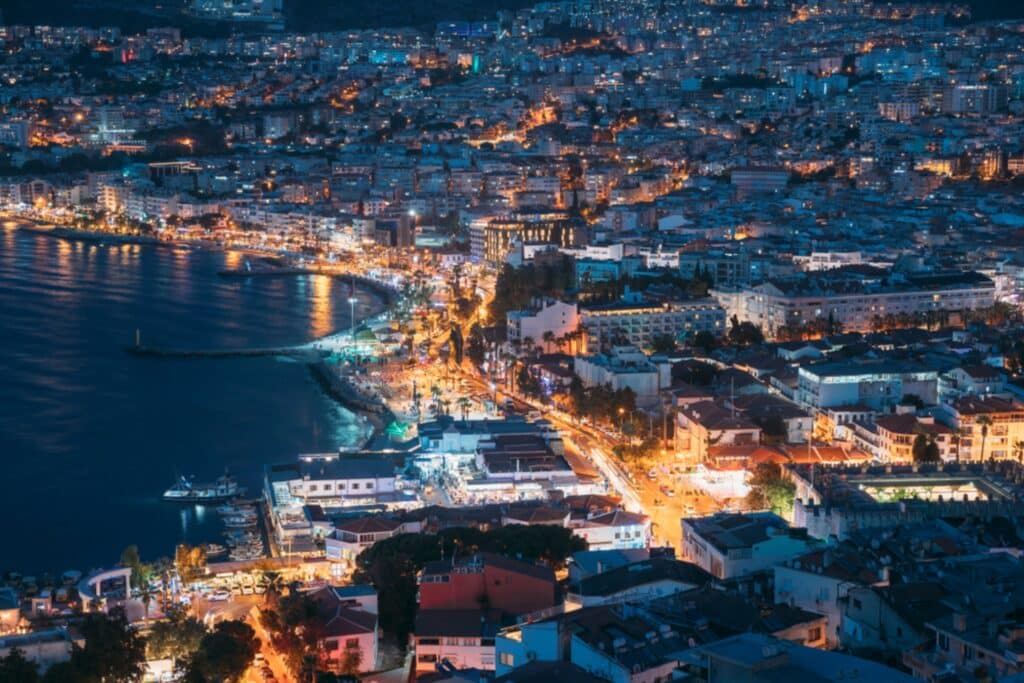 Kusadasi is a larger coastal town located about 20 kilometers from Ephesus. It is a popular tourist destination with a wide range of hotels, resorts, and beachfront accommodations. Kusadasi offers a vibrant atmosphere, various dining options, and entertainment activities. While staying in Kusadasi, you can enjoy the nearby beaches and take advantage of the amenities and services available in the town.
Conclusion
Ephesus stands as a testament to the ancient world's ingenuity, artistry, and cultural legacy. With our comprehensive guide, you now have the tools to embark on an unforgettable Ephesus tour. Immerse yourself in history, explore remarkable archaeological sites, and witness the grandeur of a bygone era. Let Ephesus captivate your imagination and leave you with memories to cherish forever.
Remember, as you embark on your journey, respect and preserve this extraordinary heritage, ensuring that future generations can continue to appreciate the wonders of Ephesus. Happy exploring!
Don't forget to read Selcuk Attractions – 12 Things to do before planning your trip to Selcuk Ephesus!