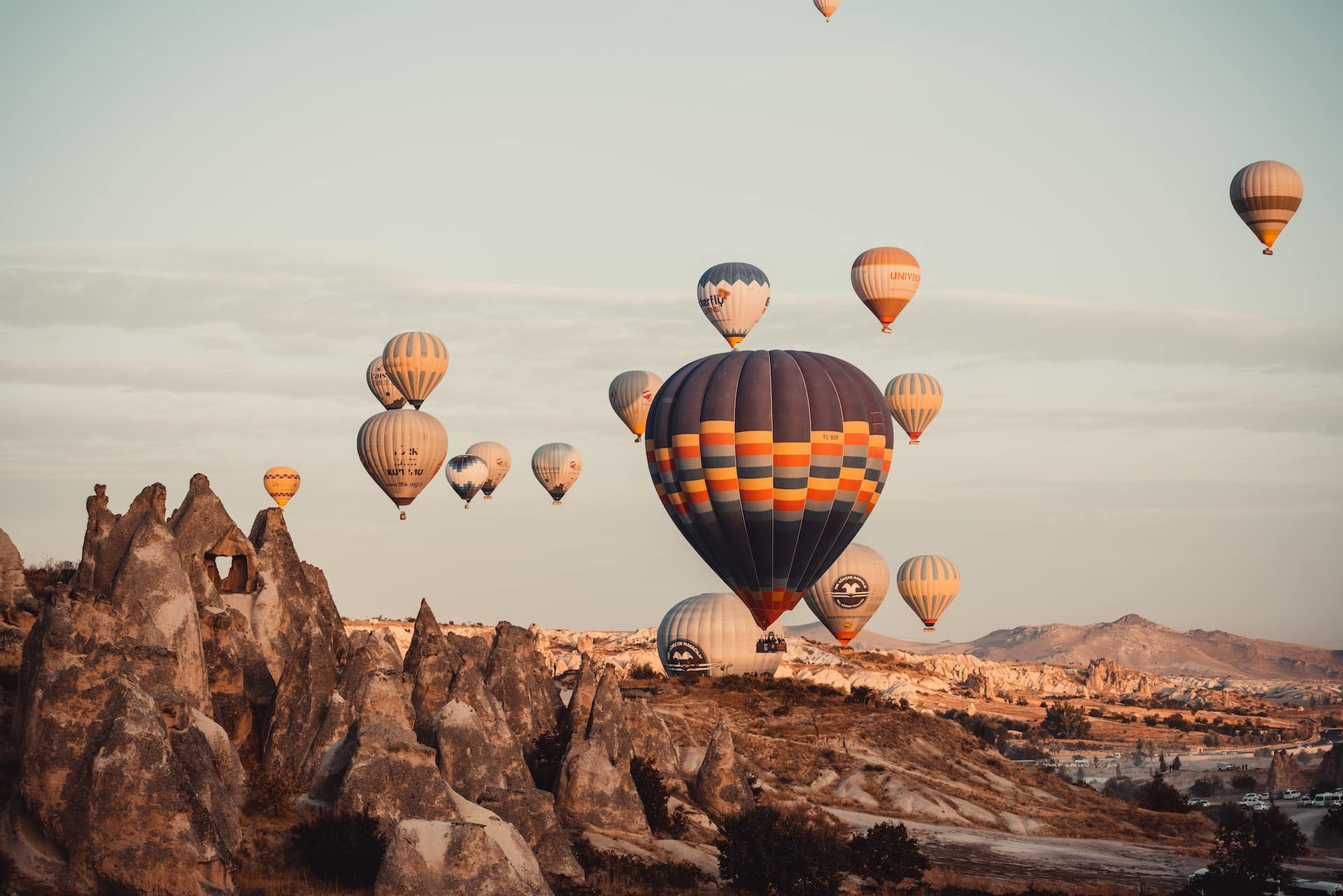 Your Gateway to Unforgettable Experiences
As a reputable tour operator specializing in guided tours and travel experiences in Turkey, Ephesian Tourism & DMC is dedicated to providing unforgettable journeys for travelers. With our expertise in designing and organizing curated tour packages, we offer an immersive exploration of Turkey's top attractions, rich culture, and fascinating history. Discover the wonders of Turkey with our meticulously crafted itineraries that showcase the country's hidden gems and iconic landmarks. Let us guide you on an extraordinary journey through the enchanting landscapes and vibrant cities of Turkey.
Discover Turkey's Captivating Tour Packages
Each tour package is carefully crafted to offer a unique and immersive experience, showcasing the best of Turkey's attractions, culture, and history. Join us on an unforgettable journey that caters to your interests and creates lasting memories.
Discover the Enchanting Allure of Turkey!
Indulge in the allure of Turkey's rich history, vibrant culture, and breathtaking landscapes. Let Ephesian Tourism & DMC weave together a tapestry of unforgettable moments on your customized journey. Contact us today and let the adventure begin!
Expert Tour Guides
Our experienced and knowledgeable tour guides are passionate about sharing Turkey's rich history, culture, and hidden treasures, ensuring an immersive and enlightening journey.
Well-Crafted Itineraries
We meticulously design our tour itineraries to encompass the most captivating destinations, iconic landmarks, and unique experiences, offering a comprehensive exploration of Turkey's wonders.
Comfortable Accommodations
We handpick accommodations that provide the perfect blend of comfort, convenience, and local charm, ensuring a restful and rejuvenating stay throughout your tour.
Seamless Logistics
Leave the logistics to us! From airport transfers to intercity transportation, we take care of all the details, allowing you to relax and focus on embracing every moment of your adventure.
Let us ignite your wanderlust and guide you through the enchanting landscapes and cultural wonders of Turkey. Get in touch with our team today and let's begin crafting your extraordinary travel experience that will leave you with lifelong memories.
Popular Packages
Istanbul Airports & Istanbul Hotels