Have you ever found yourself in an emergency situation while traveling in a foreign country? It can be a scary and overwhelming experience, especially if you don't know who to call for help. That's why knowing the emergency numbers in Turkey can be a lifesaver for travelers. In this blog post, we'll provide you with a comprehensive guide to emergency numbers in Turkey. By the end of this post, you'll know exactly who to call in case of an emergency, giving you peace of mind and ensuring you can get the help you need quickly and efficiently.
Which number should I call for an emergency situation in Turkey?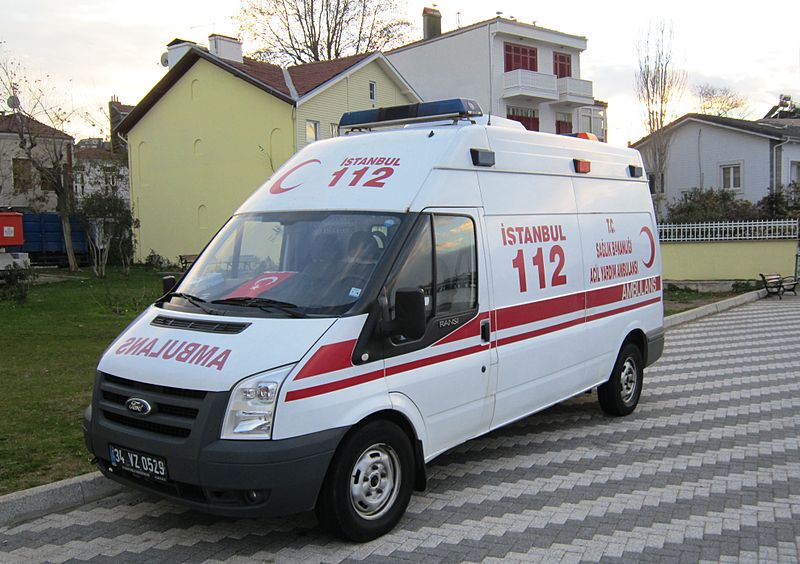 Regarding emergency situations in Turkey, the number you should call is 112. This is the emergency hotline number that has been designated for all types of emergencies. Whether you need to call the police, ambulance, fire department, or coast guard, you can call the 112 emergency hotline.
Ambulance
You should call 112 in the event of a medical emergency that requires immediate medical attention.
Police
You should call 112 in the event of any criminal activity or emergency situation that requires the presence of law enforcement officers.
Fire Department
You should call 112 in the event of a fire or any emergency situation that involves flames or smoke.
Coast Guard
You should call 112 in the event of a maritime emergency or any situation that requires the assistance of trained Coast Guard personnel, such as a boating accident or a distress call from a vessel at sea.
Can I speak a foreign language with the 112 emergency line?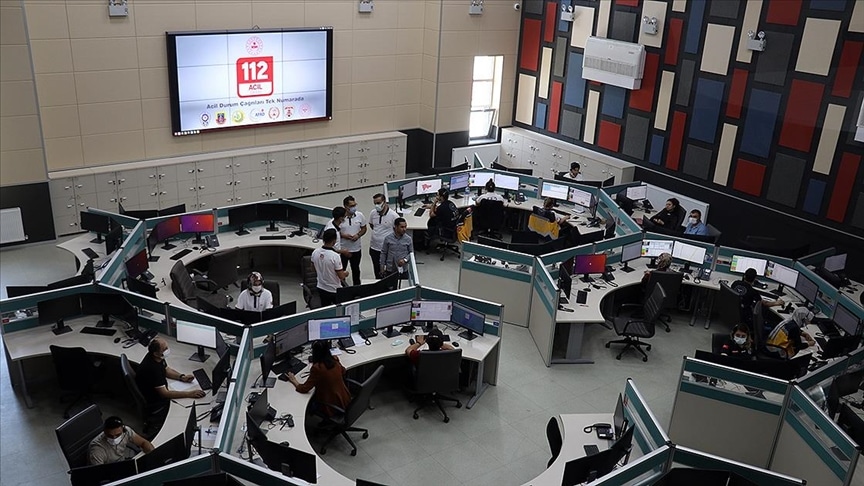 You can speak a foreign language with the emergency line in Turkey. The 112 Emergency Call Centers provide service in English, Arabic, German, and Russian in addition to Turkish. This means that if you are more comfortable speaking in a language other than Turkish, you can still call 112 and receive assistance in one of these languages.
Is there any emergency communication way for deaf people?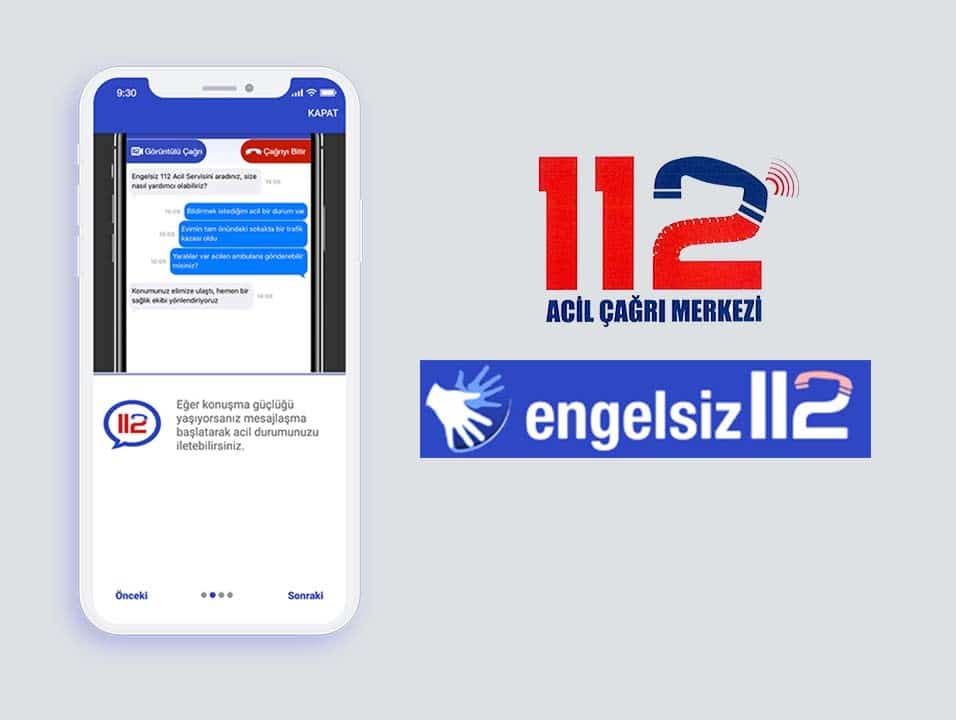 The 112 Accessible mobile application provides video call service for individuals with hearing impairments in emergency situations. With this app, users can access emergency services and communicate their needs through video calls. This service is specifically designed to ensure that deaf people have equal access to emergency services in Turkey.
You can download 112 Accessible applications from the application markets of your mobile phone. Google Play Store, App Store
Is the 112 emergency number work if I'm in roaming or don't have a sim card?
Yes, the 112 emergency number works regardless of whether you are in roaming or don't have a SIM card in your phone. This emergency hotline is accessible from any phone, even if it doesn't have a SIM card or is not registered to a network. This means that you can still contact emergency services in Turkey even if you don't have a working phone line. It's important to note, however, that in order to use this service, your phone must be capable of making emergency calls.
Other emergency hotlines and applications you should know
In addition to the standard emergency numbers, other hotlines and mobile applications can be helpful in certain situations.
On-duty Pharmacy Mobile Application
You can use the On-duty Pharmacy Mobile Application in Turkey when you need access to pharmacy services outside of regular business hours, such as in the evening or on weekends.
Download the application from the application markets of your mobile phone. Google Play Store, App Store
Disaster and Emergency (AFAD): 122
You can call 122 in Turkey in the event of a natural disaster or emergency situation, such as an earthquake, flood, or other natural disaster, that requires immediate assistance and coordination of emergency response efforts.
Download the application from the application markets of your mobile phone. Google Play Store, App Store
Central Physician Appointment System: 182
You can call 182 in Turkey when you need to schedule a medical appointment with a physician or specialist at a public hospital.
Domestic Violence (Women): 183
You can call 183 in Turkey if you or someone you know is experiencing domestic violence or abuse, especially women. The hotline provides victims support, counseling, and guidance and can help connect them with local resources and services.
Poison Information Center: 114
You can call 114 in the event of accidental poisonings, such as ingesting toxic substances or exposure to hazardous chemicals. The center provides immediate assistance, advice, and guidance on what to do in such emergencies.
Foreigners Contact Center YIMER: 157
You can call 157 in Turkey if you are a foreign national and have questions or issues related to your residency, visa, work permit, or any other legal or administrative matters. The center provides information, guidance, and assistance to foreigners living in Turkey.
Ambulance and Funeral Line: 188
You can call 188 in Turkey when you need assistance transporting a deceased individual or arranging funeral services. The line provides guidance, support, and coordination of funeral arrangements and can help ensure that the process is carried out in accordance with legal and cultural requirements.
Fault Numbers
Fault numbers are hotlines that people can call when there is a problem with a particular utility or service. Examples of fault numbers include electrical, water interruption, and natural gas leakage lines.
Natural Gas Leakage: 187
You should call 187 in case of a suspected gas leak or any other gas-related emergency. The hotline provides immediate assistance and guidance on what to do in such situations and can help prevent potential hazards and accidents.
Electrical Fault: 186
You can call 186 in Turkey in the event of an electrical emergency or outage, such as power failure, electrical shock, or any other electrical hazard. The line provides immediate assistance, guidance, and coordination of emergency response efforts related to electrical incidents.
Water Interruption: 185
You can call 185 in Turkey if there is a water supply issue, such as water interruption, low water pressure, or any other water-related emergency. The line provides information and guidance on what to do in such situations and can help coordinate emergency response efforts related to water supply disruptions.
Complaint Numbers
You can call complaint numbers like CIMER and Municipality Police when you have complaints or issues related to governmental services.
CIMER: 150
You can call 150 CIMER (Presidential Communication Center) in Turkey to submit feedback, complaints, or requests related to government services or report any public concerns. The center provides a direct communication channel to government authorities and aims to improve the quality and responsiveness of public services.
Municipal Police: 153
You can call 153 in Turkey to report incidents or violations related to municipal regulations, such as traffic violations, illegal parking, noise complaints, and waste disposal issues. The Municipal Police are responsible for enforcing municipal laws and regulations and ensuring the safety and well-being of the community.
Information, Consultation, and Support Numbers
You can call information, consultation, and support numbers when you need assistance related to their specific areas.
Smoking Cessation Advice Line: 171
You can call 171 in Turkey for support and guidance on quitting smoking. The line provides free counseling, advice on smoking cessation methods, and information on the harmful effects of smoking and the benefits of quitting.
Food Complaint Line: 174
You can call 174 in Turkey to report any food contamination, adulteration, or mislabeling incidents or to file a complaint about a food product or establishment. The line is operated by the Turkish Ministry of Agriculture and Forestry and aims to protect consumers from unsafe food products and ensure food safety standards are upheld.
Consumer Hotline: 175
You can call 175 in Turkey to report any consumer complaints, such as issues with products or services purchased, unfair pricing, or deceptive advertising. The Turkish Ministry of Commerce operates the Consumer Hotline and assists consumers in resolving their complaints.
Mental Depression Hotline: 182
You can call the Mental Depression Hotline in Turkey if you are experiencing symptoms of depression or other mental health issues, such as anxiety, stress, or loneliness. The hotline provides free and confidential counseling services and can help connect you with mental health resources in your area.
Health Advice Line: 184
You can call 184 in Turkey when you have questions about health-related issues, need medical advice or guidance, or require information about healthcare services and facilities. Healthcare professionals staff the hotline and can provide assistance in multiple languages.
Anti-Drug Counseling and Support Line: 191
You should call Anti-Drug Counseling and Support Line if you or someone you know is struggling with drug addiction or substance abuse and needs counseling and support.
In Turkey, there are many emergency numbers that you can call in case of an emergency. Knowing these numbers and keeping them handy is essential, as you never know when you may need them. Remember that in an emergency situation, you may not always have internet access. Therefore, before you go on a trip to Turkey, it is recommended to write down the numbers you may need, such as the ambulance, police, fire department, coast guard, disaster and emergency, and other support numbers. It is always better to be prepared and have the necessary information to handle any emergency situation that may arise.