Sirince Village is a cute little village with a fun history, beautiful views, wonderful food, hospitality, and so much more. It's perhaps the perfect synthesis of a traditional Turkish village and a traditional Greek village. In fact, the town, whose name actually means "cute" in Turkish, used to be called "Cirkince," meaning "ugly. 😊" Let's learn how to get Sirince Village from Selcuk.
Is Sirince Village in Kusadasi?
It's a common mistake many tourists know as Sirince Village in Kusadasi, but it's not. Sirince is a village of Selcuk. We'll also explain how to get to this cute village from Kusadasi.
How far is Selcuk to Sirince Village?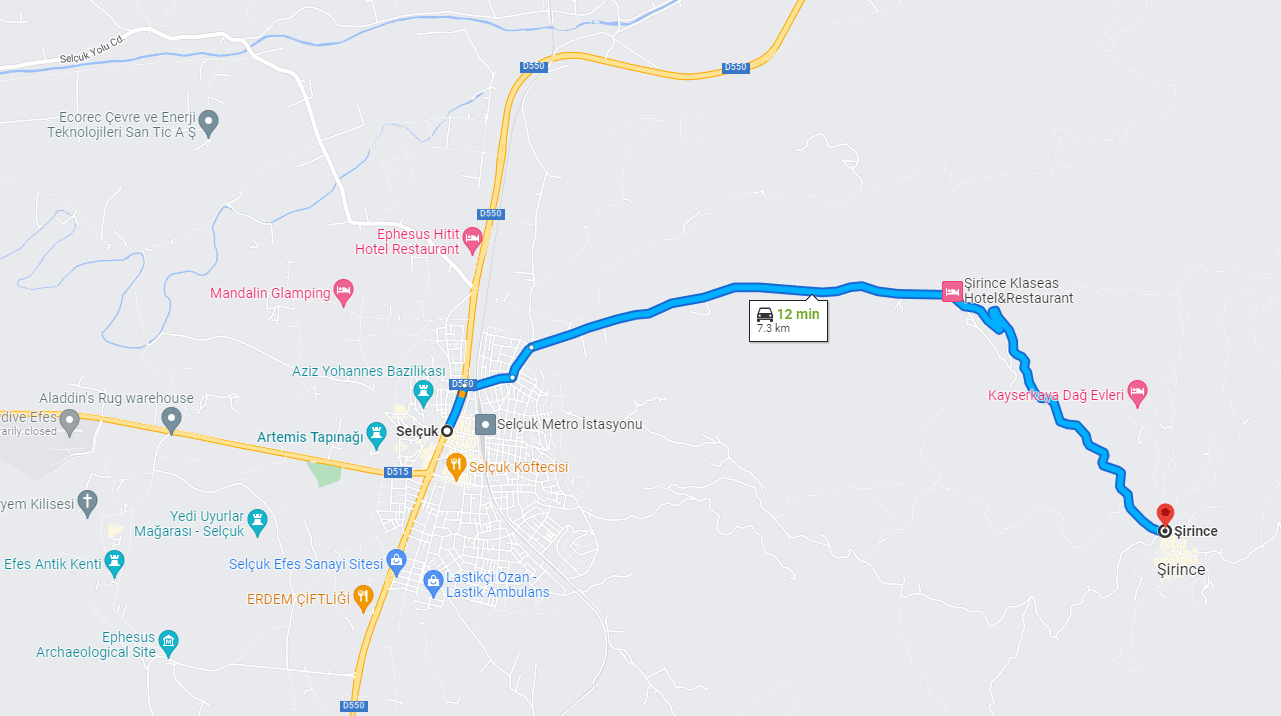 Sirince village is 8km away Selcuk and transportation takes around 15 minutes by car.
How to get to Sirince Village from Selcuk

If you are in Selcuk and want to go to Sirince, you have two options to get to Sirince: Public Transportation with a minibus and Private Transportation with a yellow taxi.
Sirince Village lies across a hill about 12 km from the ancient city of Ephesus, 85 km away from Izmir proper. The architecture is exceptional. A few houses have been opened to the public to allow the public to admire it up close and get a sense of the architectural history of the village. Any new building is required to align with the aesthetic of the village, which is under preservation. Its location on a hill and its fertile fields have made it a haven for vineyards, olive orchards, amazing peaches, figs, apples, walnuts and more.
If you are planning a visit to the village and looking for "How to get to Sirince from Selcuk", you are in the right article. In this article, you can find all information about transport from Selcuk to Sirince.
Public Transportation to Sirince from Selcuk: Sirince Dolmus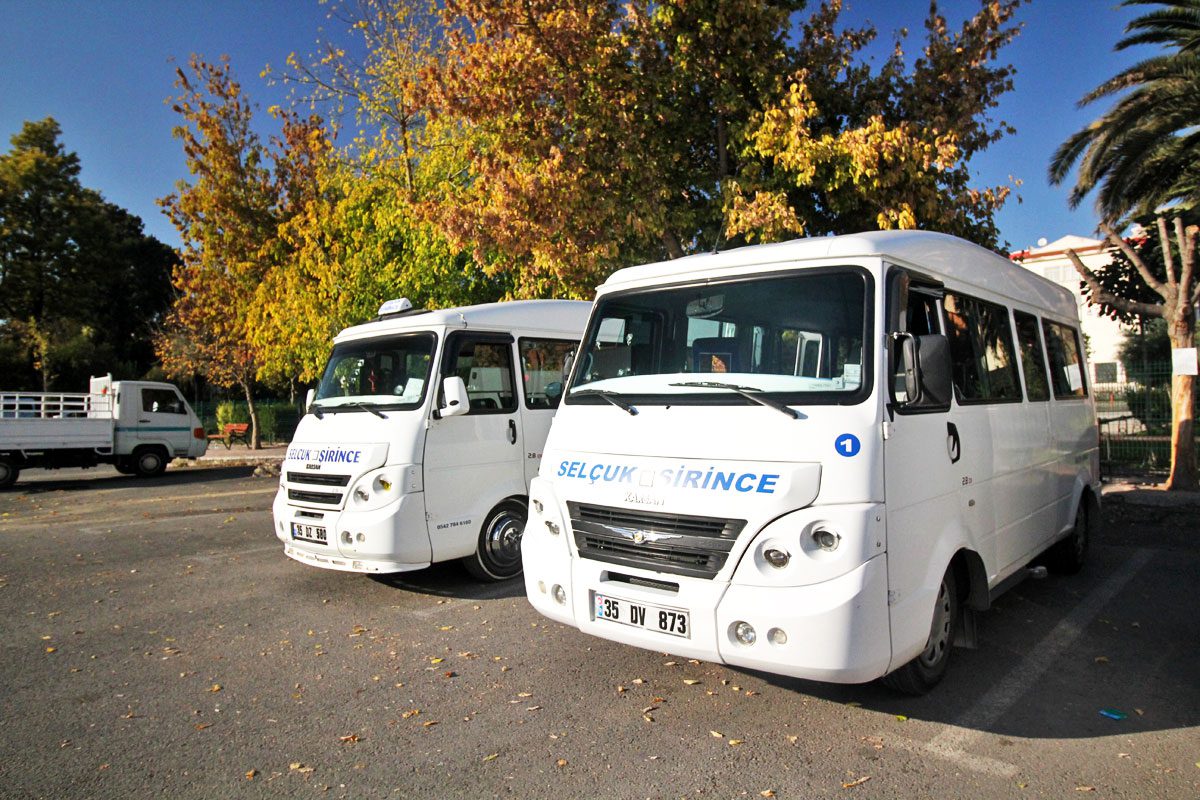 You can reach the village by minibusses from Selcuk Bus Terminal located in the Selcuk district center (Selcuk Bus Terminal Location). The village is 8 km away from Selcuk town center and can be reached in 20 minutes by minibus. (A challenging climbing journey awaits you as the village is located at the top of the mountain.)
When you arrive at the bus station, you will use one of the white minibusses(Dolmus) with Selcuk – Sirince written on it, pay 25 Turkish Lira (2023) to the participant and wait for your bus to arrive/fill up. The bus ride takes less than 20 minutes. You will know you have a stop as the bus driver has to shout "Sirince". In addition, the last stop of the minibus is the village, and the entire minibus will be empty when you arrive.
Selcuk – Sirince Dolmus Timetable
The first minibus between Selcuk and Sirince is at 7:20 and every 20 minutes until 9:00, then every 30 minutes until 16:00, and every 20 minutes from 16:00 to 18:20. There is a minibus. The first minibus between Şirince and Selçuk is at 07:40, and there is a minibus every 20 minutes from 07:40 to 19:00.
Visiting Sirince & Return to Selcuk
The village is a small village and can be visited on foot, and we recommend that you wear comfortable sneakers. Also, after your visit, you can return to Selcuk with the same minibus. (From the point where the minibus left you.)
Private Transportation from Selcuk: Yellow Taxi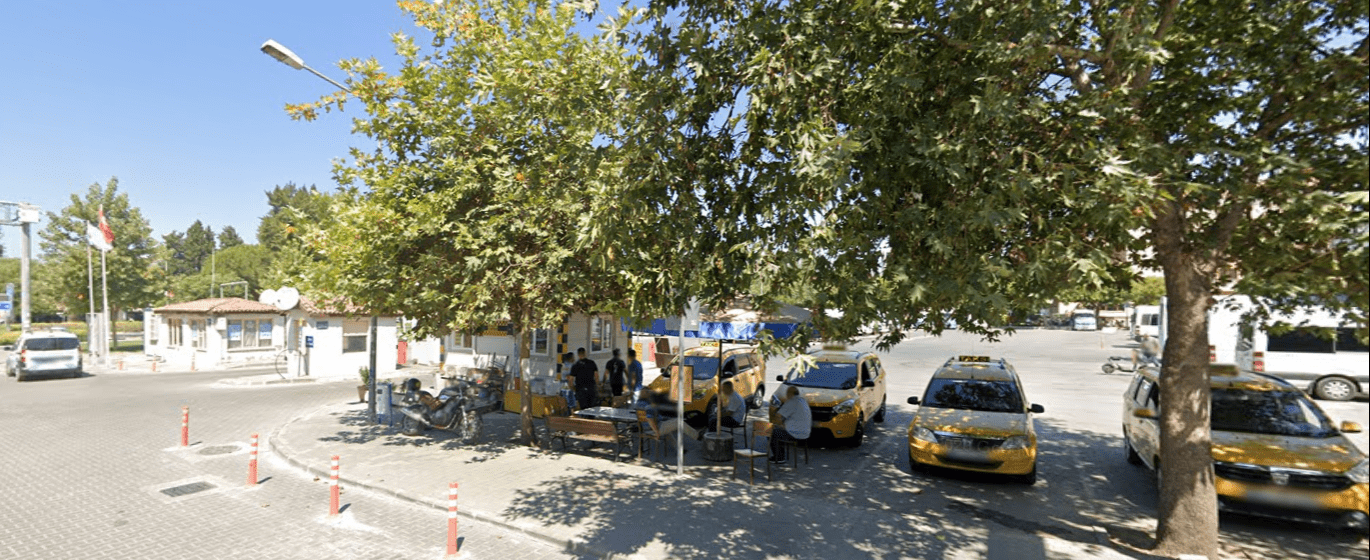 You can reach the village by taxi from Selcuk Bus Terminal Cabstand located in Selcuk district centre (Selcuk Bus Terminal Location). The village is 8 km away from Selcuk town centre and can be reached in 15 minutes by taxi. When you arrive at the terminal cab stand, you can talk to the driver and negotiate with the cost of transportation to clarify. The taxi fare from Selcuk Bus Terminal to the village 70€ (2023)
Important Notice & Return Selcuk
Firstly, after visiting the village, you have to use a taxi again for your return. Considering that it takes about 2 hours to tour the village, in the meantime, you can agree that the taxi will wait and take you back to Selcuk with a difference of about 20-30 euros.
How far is Kusadasi to Sirince Village?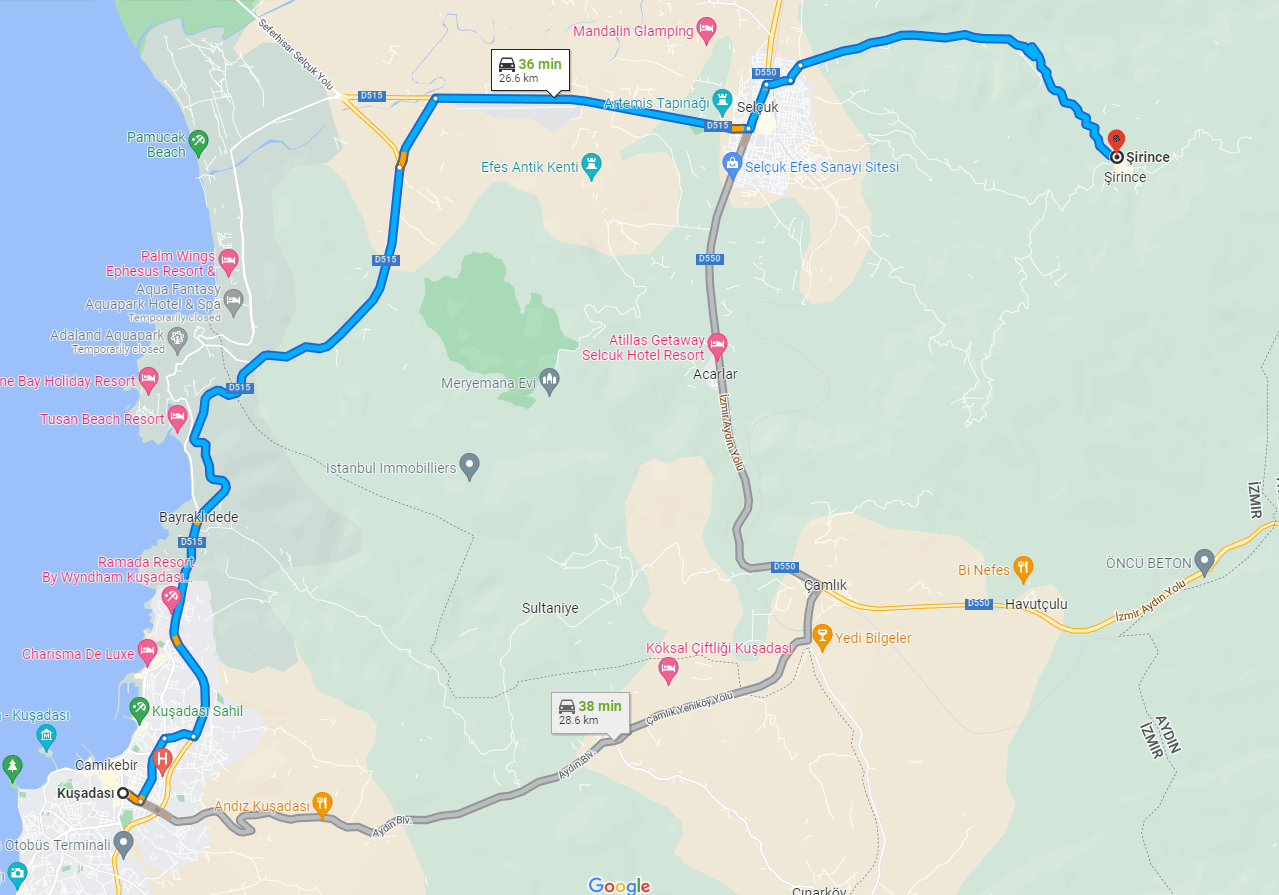 Sirince village is 27km away from Kusadasi and transportation takes around 35 minutes by car.
How to get to Sirince Village from Kusadasi?
Visiting Sirince with a tour from Selcuk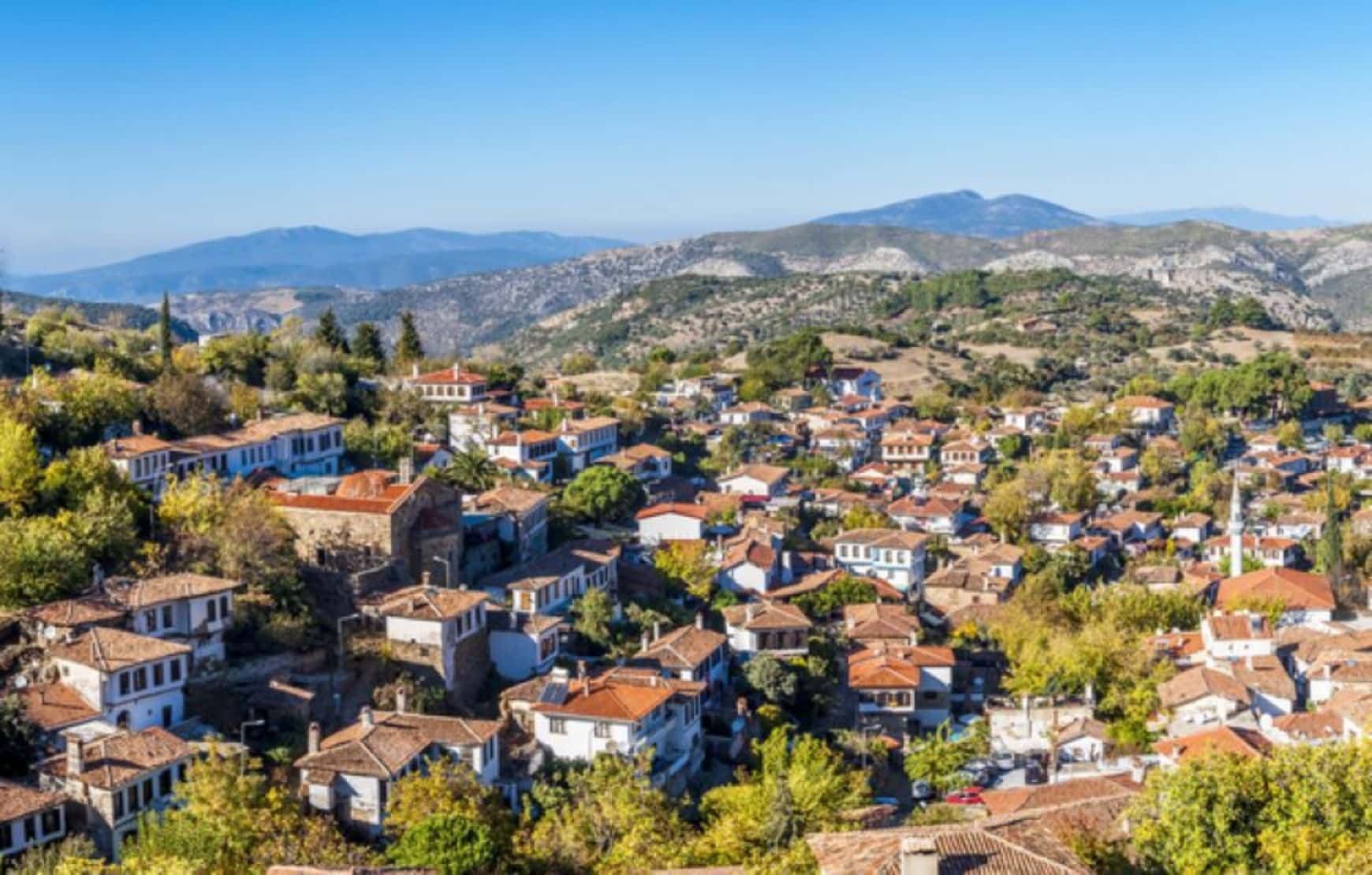 Visiting the village with a Selcuk Tour is a much better option than visiting on your own. Not only are these tours more cost-effective than taking a one-way taxi, but they also provide a more comprehensive and convenient experience. On a tour, you'll have the opportunity to see not just the Sirince Village, but also the House of Virgin Mary and the Ancient City of Ephesus in one comprehensive eight-hour tour. This saves you the time and effort of having to visit each of these sites separately, which can be especially useful if you're short on time. In addition, tours include the services of a knowledgeable guide who can provide insights and information about the sites you're visiting, and offer pick-up and drop-off at your hotel for added convenience. Finally, don't forget that the cost of entrance fees to these sites is often included in the price of the tour, saving you even more money. Overall, taking a tour of the Sirince Village is the best way to make the most of your visit and ensure that you have an enjoyable and memorable experience.
If you're planning a trip to Sirince Village, you might be interested in Selcuk Attractions – 12 things to do – Selcuk Travel Guide
After you have done your visit to Sirince Village, why don't you go to Pamukkale? Pamukkale: How to get from Selcuk? Transport from Selcuk to Pamukkale – Detailed Guide – Pros and Cons